Most of us have a love / hate relationship with our mortgage
Getting the money to buy a home is fantastic. You finally get to put your mark on a home. You can go wild - paint the kitchen cerise pink, build a pirate ship for the back garden, accommodate your growing collection of Shortland Street memorabilia. But with a mortgage comes a duty to pay the loan back, usually over decades. It can feel like a noose around your neck sometimes.
So getting a mortgage that works for you is really important
Every mortgage is different. There are time pressures to work through; deposits to find; bank accounts to juggle; terms to negotiate; vendors to please; structures to agree and deals to compare. It takes experience to bring it all together quickly. And that is where using a mortgage broker like Go Mortgages makes real sense.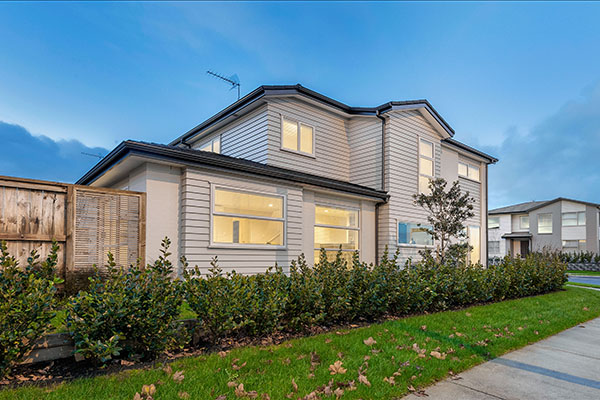 Here are some questions we're often asked:
If you're buying your first home…
Although buying your first home is really exciting, it can be pretty confusing. As mortgage brokers, we don't just structure your loan and get you a good deal, we also guide you through the process.
Buying a home often happens very quickly. We can help you do all the right preparation, get a pre-approved loan and get the confidence to beat the other buyers.
Hot tip: Don't be afraid to ask questions. Get a combination of advice from friends and family, as well as professionals. That way you can make your own decisions. You can reach us by email at: tony@gomortgages.co.nz or phone on: 09 441 4020
Have you just arrived in New Zealand?
Lots of our clients have been new arrivals looking to settle here. But even if you've bought property before, we do a few things differently in New Zealand.
At Go Mortgages, we can break it all down so that you understand what is happening. We've lived overseas and know just how daunting it can be trying to understand a different system. We'll help you through.
Hot tip: if you haven't arrived in New Zealand but are wanting to buy property here, talk to us before you leave. There are several things you can do before you emigrate that will make everything easier when buying a home in New Zealand. You can reach us by email at: tony@gomortgages.co.nz
Is it time to invest in property?
You see everyone around you investing in property. They all seem to be making a fortune. Could you get into that market too? What's possible? Can you use your own home to help you buy an investment property? Would the bank just laugh at you? Don't stress, give us a call and we'll let you know what you can do.
Hot tip: Structuring your finances becomes very important when you're investing in property. We can advise on all the different ways to balance your mortgage borrowing and manage the risks.
Working with Go Mortgages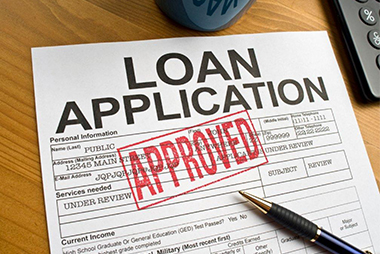 Although you can work with us over the phone or by email, we often meet with clients two or three times when arranging a mortgage. The first time we talk, it is all about your plans and goals. We need to know what you want to do with your money.
Then we'll go and prepare an application to the banks. We have access to 85% of lending in New Zealand. That includes main banks and smaller finance houses offering niche products. This means there will always be options, even in difficult circumstances.
We'll meet up again to talk through the various offers using plain English. And you decide on the best deal for you.
Working with Go Mortgages is very easy. If you want clear advice without pushy sales tactics, please get in touch: tony@gomortgages.co.nz or phone on: 09 441 4020
Here are some questions we're often asked:
What is a pre-approved loan?
Before you go house hunting, you need to have a good idea what you can afford. A pre-approved loan is negotiated with a lender. It tells you that in theory the bank will approve lending up to a certain level. The agreement is based on your finances, not on the property, so things can change once you find a home. But it does give you a great steer on what you can afford to buy. A pre-approved loan lasts for six months.
What if I want to pay off my mortgage as quickly as possible?
If you're keen to get on top of your debt, you might want to consider joining the Go Mortgages Debt Reduction service. . We'll work with you to set realistic goals and develop new spending / saving habits. And we will be in regular contact to make sure you're keeping to the plan. Depending on your lender, you might not pay anything for this service because the bank pays us...Read More
Do I need to change banks?
No. Many of Go Mortgage's clients prefer to stay with their own bank so we work with the bank to get you a better deal.
Why don't I just talk to my bank?
There is nothing wrong with going to the bank direct. But it is worth remembering that the bank staff are only selling their particular product so you'll not get to learn about different options that might be available to you.
It is best to avoid asking a mortgage broker to deal with your bank as well as contacting the bank direct yourself. It takes time for the bank to deal with both enquiries and the situation can work against you when negotiating.
Will I get a better interest rate from a mortgage broker?
Bank staff and mortgage brokers have access to the same interest rates. However, in our experience the banks rarely offer their best rate up front. In this competitive market we are often able to negotiate significantly discounted rates because we know the system and have developed good working relationships with many of the banks.
How do you get paid?
We get paid a commission by the bank. The commissions vary slightly from bank to bank and are based purely on the size of the loan.
However, if the loan is repaid within 18-months, the bank may take back the commission paid to a mortgage broker. If you do repay your loan within this period, either by selling, refinancing or receiving a big lump sum of cash, it is common for mortgage brokers to charge the client for time and material costs incurred.
So does my loan cost more to cover the mortgage broker's commission?
No. Whether you get a mortgage through Go Mortgages or use bank staff, there is still a cost involved in processing applications. That cost is built into the cost of all mortgages by the lenders so it makes no difference how you arrange your loan.