About Us
Go Mortgages exists to ensure that home owners are well informed and get a good deal on their mortgage. In the mortgage transaction the bank's interests are well looked after. But I do think someone needs to look out for the interests of bank customers. That's my job. I'm here to keep the banks honest.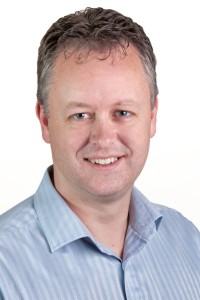 Learning the language
Over the past 20 years, I've been working in the finance and insurance industry. I haven't been in mortgages all my working life though. My background covers IT, management and sales which means I've worked inside finance businesses. This really helps because I understand their language and can make sense of it all for my clients.
Before our three children arrived, work took us around the world. We lived in the UK and then Canada before coming back to settle in Auckland. It was great to travel but coming home to New Zealand was even better.
Trying to keep up with the kids
Family is very important to me. The son of a surgeon, from a family of 4 kids, I had great fun growing up in the Bay of Plenty. Now I'm a parent, I want my kids to enjoy life too and give them as much support as I can. This covers everything from joining in with them at their karate lessons to serving on the Sunnybrae School Board of Trustees.
A mortgage broker in the making
I can't say it was my lifetime ambition to work in the mortgage industry but there was definitely an interest there in childhood. Legend has it that I was only in school when I proudly informed my God Mother that the term mortgage meant death grip in French. She now thinks it is hilarious that I arrange mortgages for a living. I still love that reference though - a mortgage isn't over until it is dead. Well I think it is good to conquer the mortgage. It can feel like such a noose around your neck.
Keeping the banks honest
When I set up Go Mortgages in 2010, I wanted to make dealing with mortgages significantly more pleasant for people. It isn't just about saving money, time and stress. Many of my clients really value the way I break down the stuffy financial language for them. It helps them take control of their money and make it work for their family.
I also wanted to keep the banks honest and make them listen to the individual needs of my clients. Every mortgage is different and that's why I enjoy my work. There are time pressures to work through; deposits to find; bank accounts to juggle; terms to negotiate; vendors to please; structures to agree and deals to compare. It takes experience to bring it all together quickly.
If you'd like help dealing with the banks, please give me a call on 09 441 4020.
Signed:
Tony Ridley