Debt Reduction
Reducing your debt - slow and steady wins the day
When it comes to managing your debt, it's really tempting to throw yourself into it and stop spending on absolutely everything. The trouble is that taking an 'all or nothing' approach almost always fails.
To give yourself the best chance of managing down your debt, you need three things:
1.     Realistic goals
Eating lentils for every meal isn't right for everyone. Stop the binge-budgeting and be realistic about what you can and can't live without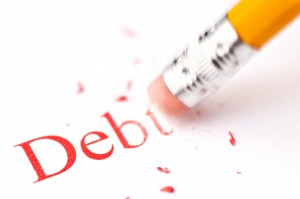 2.     Good habits

When you make changes to how you spend, it takes a while for them to become habit. It may be a chore at first but once you're in the habit and you see the rewards, you'll love it
3.     Time to review things
It's really important that you regularly check how you are doing. Don't keep looking at the goal, check back and see how far you've come
But this all takes a lot of will power…
It's much easier with the Go Mortgages Debt Reduction Service
If you want to take a longer-term view of your money and free yourself from debt as early as you can, we can work with you to reduce your debt. We make it easier to set goals, develop good habits and stay on track.
We'll be acting as your own personal mortgage coach
Together, we'll set some realistic goals and keep in touch to check how you are doing. We'll be able to review your progress and adjust things as we go. Having that accountability works very well for our clients.
To learn more about managing your finances with the Go Mortgages Debt Reduction service, please get in touch: 09 441 4020 or tony@gomortgages.co.nz
How it works
Jane and Peter wanted to finish paying their mortgage early. They knew that by reducing the length of their loan, they'd be paying less interest to the bank. They had tried to make over-payments but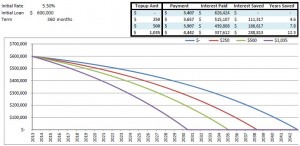 it was never a priority and little progress was made towards their goal. They chose to work with Tony at Go Mortgages so that they could increase their efforts.
Rather than looking at the end goal, Tony worked with them to set a realistic amount they could pay on top of their regular mortgage.
After six months, they had begun to see real changes to how they thought about money. Jane and Peter increased overpayments. After a year, they had already saved themselves $35K over the term of the loan and taken a year off the life of their mortgage. After 5 years Jane and Peter will have saved $161K and knocked 5 years off their mortgage.
The Go Mortgages Debt Reduction service didn't cost Jane and Peter anything. Tony was being paid through the bank. To learn more about managing your finances with the Go Mortgages Debt Reduction service, please get in touch: 09 441 4020 or tony@gomortgages.co.nz